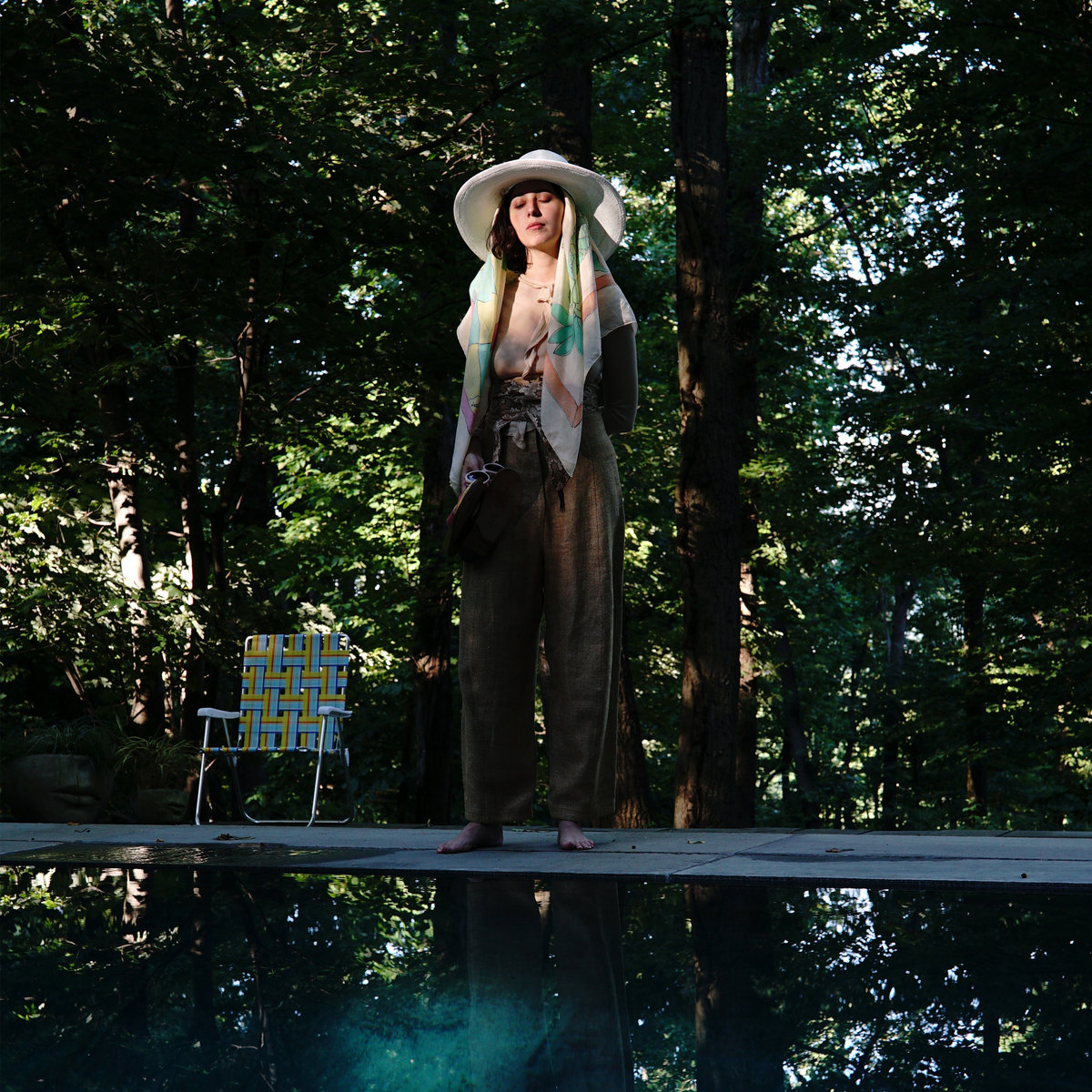 synth pop / art pop
Using more synths this time, Maria Usbeck's second album emulates a digitized canopy. It's another one where cold synths prompt human feeling despite their origins. Skeptics will claim they lack feeling but Maria's music hasn't lost any of that.
Which brings me to what stuck from Amparo: her incredible talent for calming the listener. Her travels in Ecuador to reconnect with her past continue to influence the effect of her songs. Like home, or what feels like it, Maria's music relaxes with it's everyday air. As she composed by herself, everything sounds filtered through her perspective. That is, besides the odd speech from Siri (!) or her grandmother. Envejeciendo is a traveling laptop's creation.
What struck me about her 'chill-out' effect is that it feels so grounded. It doesn't assume everything is or will be perfect. She doesn't aim for escapism, as much as that works for other music. Instead, she uses this space to ask questions. Yet she does this without getting bleak; some songs veer on humorous. She seems to find comfort in more realistic conditions. Her lyrics concern aging (the album's English name) and how new tech changes our thinking. I'm glad to see her explore these themes when few others do and when the cult of youth stays strong.
Envejeciendo peaks at the end with "Retirement Home" and "Nostalgia". With the album's richest synths and her own tender voice, they form a compelling mix of cathartic and relaxed tones. "Retirement Home" imagines ideal senior living, with metallic synth-bells adding a spa-like hypnosis. "Nostalgia" matches the title in seconds with breezy synth chords glowing like fireflies. As intended, it's perfect for those fleeting daydreams of the past.
The drum machine beats are my main gripe as with too many recent albums. And I say this as a synth-pop fanatic! The issue is, no matter how classic the 909 is, the novelty wears after decade-long overuse.
I prefer Amparo but this is a worthy album with it's own great ideas. It's very digestible at 27 minutes. Maria's solo career keeps taking refreshing turns and deserving a closer look.